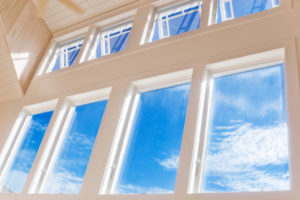 Save energy, help with 
solar safety
, enhance comfort, provide added safety and privacy on a budget. Combines the benefits of 3M Safety Series with the benefits of 3M Neutral 35 and 3M Silver P18 Series Sun Control Window Films.
Helps protect people from flying glass shards, one of the most common causes of blast-related injuries and fatalities.
The budget-friendly film greatly rejects heat so you can enjoy energy savings and enhanced comfort.
Helps reduce glare and eye discomfort.
Available in silver or neutral tones to create a more uniform exterior appearance.
Increased reflection helps enhance exterior privacy.
Use with 3M™ Attachment Systems for additional safety and security.
Includes a comprehensive warranty from 3M.
CONSUMER WARRANTY: Selecting 3M Window Films gives you peace of mind. That's because we have one of the most comprehensive warranties you can get; backed by a company you know and trust. 3M Window Films come with a limited lifetime warranty when professionally installed on your home.
Therefore, if you are looking to improve the energy efficiency in your home, protect your upholstery or furnishings from UV rays, or reinforce the strength of your windows, then it may be time to take a look at the various types of window films available to you.
Similarly, Window films provide superior durability, and modern technology creates films of all shades, strengths, and applications. Most importantly, long-lasting and cost-effective, these films can protect your home, save you money on your utility bills and protect the interior from harmful UV rays.
Likewise, Metro Solar is committed to our customer's satisfaction. As a result, with an extensive background working with all types of home and window film applications, we have the training, knowledge, and expertise to accurately install window films of all shapes and sizes.
Our staff is highly knowledgeable and would love to answer any questions you may have. If you are interested in seeing how window film solutions could enhance your home, call now at (212) 472-2551.