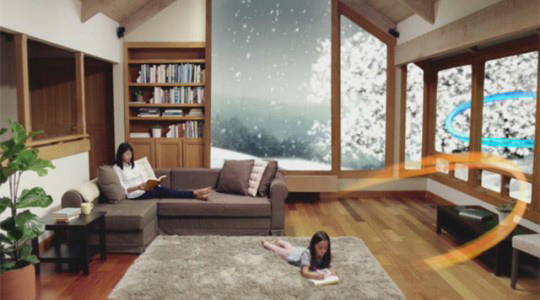 According to the calendar, spring officially began on March 21st, however our weather system doesn't seem to agree… or should I say it can't make up its mind. One day it is almost 70 degrees; the next day it is 40 degrees. Weather systems that fluctuate like this make for a perfect introduction to 3M's latest proprietary window film, 3M™ Thinsulate™ 75 (3M Thinsulate Window Film Climate Control 75).
According to the U.S. Department of Energy, 30% of all energy used to heat and cool homes is lost through the windows.
Introduced in early March, 3M Thinsulate Climate Control 75 window film is a modern energy-saving solution. This low emissivity (Low-E) window film is designed to:
Reduce the heat loss through your windows in the cooler weather, improving their insulating characteristic by almost 50%.
Retain the cooler temperature in your environment in the warmer weather
Realize an amazing 75% visible light transmission – nearly the same as typical insulated windows.
3M Thinsulate Climate Control 75 window film provides an unprecedented combination of saving on energy costs while providing comfort.
Thank you 3M – another great innovation.