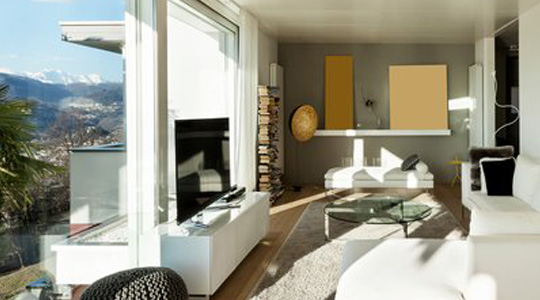 Thinking about installing window film but are a little bit fuzzy on the facts?
Let's clear up some of the most common misconceptions.
Myth 1: My windows will look like mirrors.
Fact: The majority of modern day films have very little tint and offer multiple benefits such as fade reduction, heat reduction, UV reduction and security. Reflective, mirror-like films are most often used in commercial buildings since they offer the most energy savings.
Myth 2: I'll have to give up my beautiful view.
Fact: Films such as 3M Prestige Series and Night Vision Series reduce the interior reflection of the glass, resulting in a better view, especially at night. Believe it or not, a very small amount of tint can actually improve the window's clarity during the daytime.
Myth 3: UV light is the only thing that causes fading of furnishings, floor and artwork.
Fact: There are 3 components that relate to fading:
Ultraviolet (UV). Every film provides at least 99% UV reduction
Infrared heat. 3M Prestige Series has an infrared reduction of over 97%
When light passes through a window and touches an object, it converts to heat – a primary factor in sun damage. Some reduction of light will result in better performance, but a film that is essentially undetectable to the naked eye will still offer excellent fade reduction
Myth 4: Window film is very expensive.
Fact: The cost of installing window film varies depending on the type of film and the size of the windows. People are very often surprised at how affordable it is.
And the cost-savings are immeasurable:
Fade reduction means preventing damage to furnishings, flooring, artwork, the replacement cost of which far exceeds the cost of window film
Heat and Glare Reduction can reduce energy costs for both cooling and heating your home.
Security – No dollar amount can be placed on security and safety. Filmed windows are difficult to break in – an intruder will flee before they are discovered. Window film prevents glass from shattering, an issue of concern during a weather-related or other event.
Myth 5: My window treatments will prevent fading so I don't need window film.
Fact: Most window treatments are not kept closed, and even if they were (obscuring views and light) many do not have the characteristics needed to reduce fading. Even in cases when window treatments are kept closed, there is often a small band of fading on the floor or rug where the window treatment can't reach.
Myth 6: My plants will die if I install window film.
Fact: Plants often thrive when window film is installed. Without film, plants can get burnt by the sun.
Myth 7: Low E windows will solve all solar problems.
Fact: Low E windows are designed to retain heat in the winter. They have slightly better heat reduction and UV reduction than standard windows, but not nearly enough to offer good heat reduction or fade protection.
Now that you have the facts about window film, use this knowledge to make the best decisions for protecting the value and comfort of your home.