Five Star Customer Window Film Reviews for Metro Solar
"Great service. We are very happy with the outcome. Tks.
Great service. We had them in another property and were very happy with it."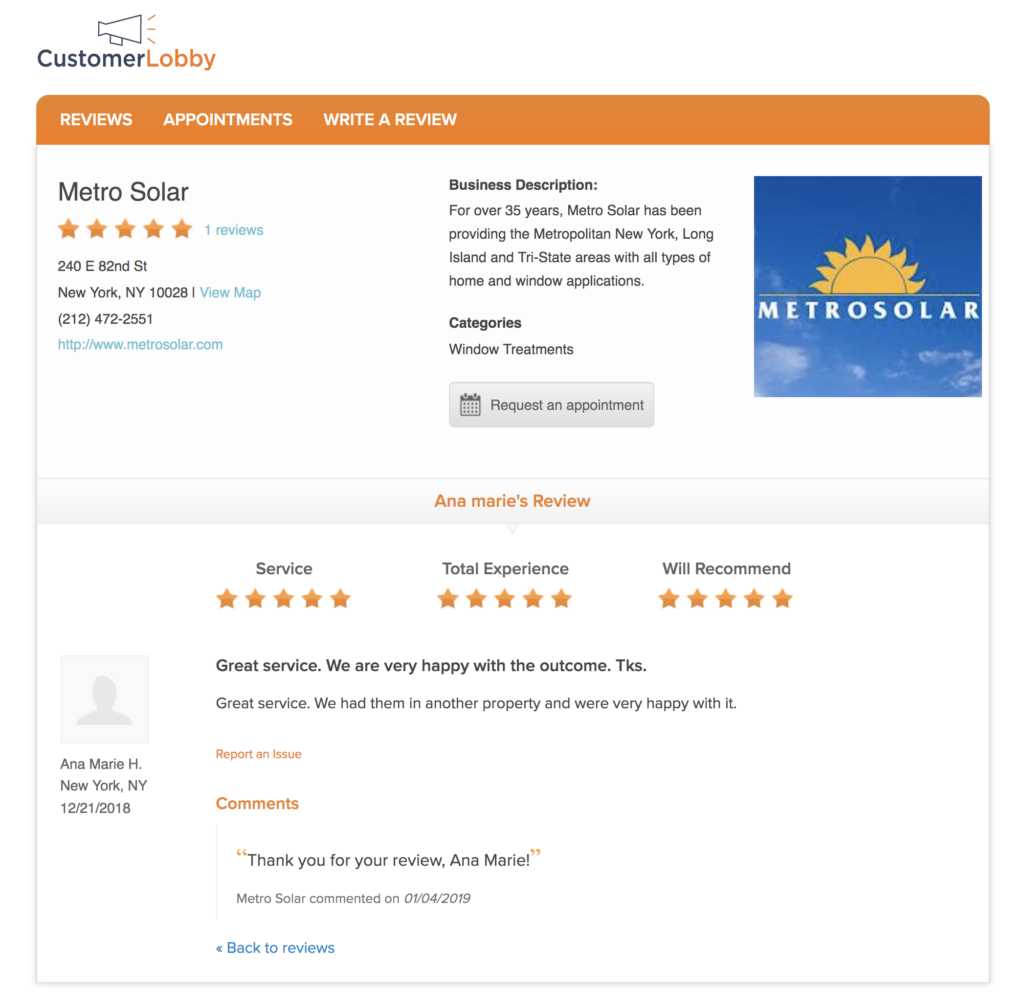 Customer Lobby:
https://www.customerlobby.com/reviews/54315/metro-solar/write
When you have a free moment and have not done so already, we would love for you to leave a review by clicking the link above. Thank you very much for your time in advance.